Description
The deep blue waters of Bora Bora are the inspiration for this captivating bracelet. We've captured the beauty and clarity of the tropical bliss that is Bora Bora with this design. This kit features 2-holed SuperDuos, Tila beads, Swarovski crystal and a lead-free TierraCast metal button.
The finished bracelet measures 7 1/2 inches, or make it a little longer with the few extra beads included in the kit.
See all of our Global SuperDuo & Tila Bracelets.
Materials

5.5 grams (75 beads) Czech 2-hole twilight aquamarine transparent luster SuperDuo beads
22 Miyuki 2-hole cobalt transparent Tila beads

22 Swarovski crystal 3mm pacific opal bicones

20 Miyuki size 11 aqua transparent seed beads

2 grams (70 beads) of Miyuki size 8 capri blue transparent seed beads

2 sterling silver 2 x 2mm tube crimp beads

4 feet of .014 fine original satin silver Soft Flex Wire

1 TierraCast large Bali button in antique silver
Buy Recommended Tools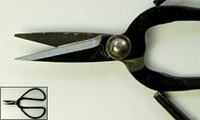 Price

per each

1 - 9

$4.00

10 - 24

$3.88

25 - 99

$3.76

100 - +

$3.64

Price

per each

1 - 9

$7.00

10 - 24

$6.79

25 - 99

$6.58

100 - +

$6.37
---