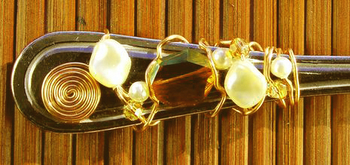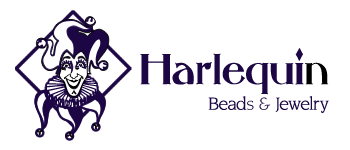 Crystal Woven Flatware
by Harlequin Beads & Jewelry
You'll feel compelled to have guests over for dinner once you have created some of these beautiful serving utensils. This kit includes high quality CRYSTALLIZED ™ Swarovski Elements crystal and pearl beads. This is an organic free form style of wire twisting, the kit includes plenty of wire to try again if you don't love it the first time.

Flatware not included.
3 feet of 20g non-tarnish gold colored Craft Wire
1 bead mix
Instructions
step 1
Make the start of a P at one end of the wire.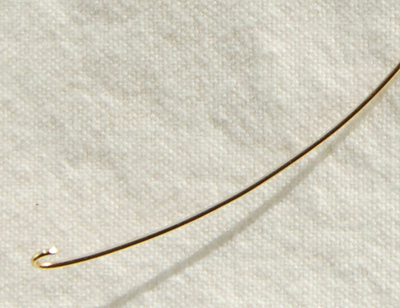 step 2
Keep bending the P over so it begins to wrap around itself. Your goal is to form a cinnamon roll looking scroll. This scroll is the beginning of your creative design.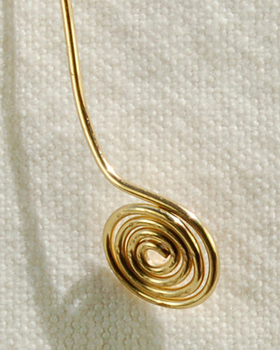 step 3
Hold the scrolled part of the wire at the end of the utensil. Begin sliding beads on to the wire and wrapping the wire and beads around the utensil as you go, keeping the beads on the front of your piece.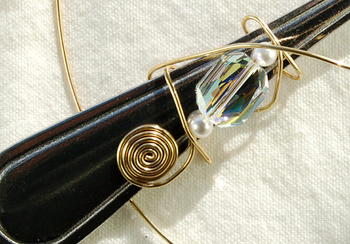 step 4
Continue adding beads until you are happy with your embellishment. As you wrap the underside of the utensils, tighten the beads up by putting angular bends in the wire.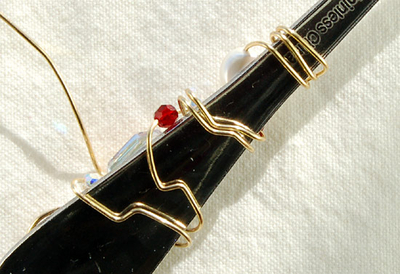 step 5
Tuck the end of your wire under the wrapped wire to end it. Trim the end.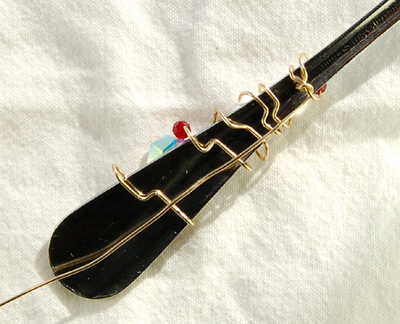 color choices
Blue Holiday Mix, Crystal Copper, Elegant Crystal

Materials List
Recommended Tools
| | |
| --- | --- |
| | PL611 super fine side cutter 4.5 inch |
| | T009 economy round nose plier 4.5 inch black |
| | T010 chain nose plier 4.5 inch black |