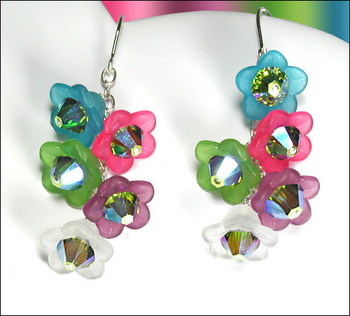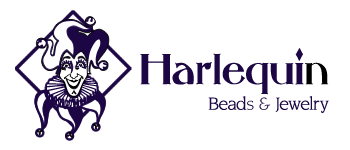 Cascading Flower Earrings
by Michele Rose
These long and lightweight flower earrings swing and sway as you move. Resin bell flowers and Swarovski crystals hang from a silver-color chain, creating a beautiful effect. Have fun choosing the colors for your earrings and celebrating the changing of the seasons.
10 five-petal 12mm resin assorted bell flowers (10 gram bag included for you to choose from)
10 Swarovski crystal 6mm olivine ab2x bicones
10 silver fill 1.5 inch thin headpins
1 2-inch piece of silver color chain cut into two one inch pieces
2 sterling silver shepherd hook earwires
No longer available for purchase.
Instructions
step 1
Open an earwire to the side and slide a piece of chain on to the wire. Repeat for the second earring.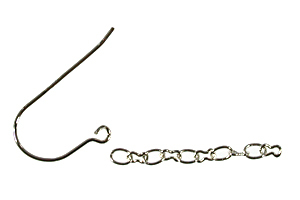 step 2
Slide one crystal and one flower bead on to a headpin. With a simple wire twist attach the beaded headpin on to one of the chain pieces. Continue this step until you have five flower drops on each earring.
Refer to our
wire twisted loop video
.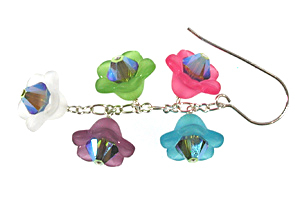 Materials List
| | |
| --- | --- |
| | 53286OLAB2X Swarovski Crystal Beads 6mm bicone 5328 olivine ab 2X (olive green) transparent double iridescent |
Recommended Tools
| | |
| --- | --- |
| | PL611 super fine side cutter 4.5 inch |
| | T009 economy round nose plier 4.5 inch black |
| | T010 chain nose plier 4.5 inch black |