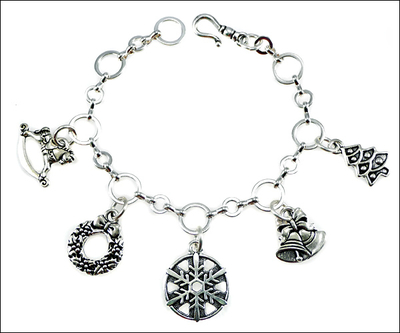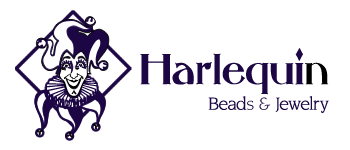 Charming Christmas Bracelet
by Megan Piper
Make a simply charming Christmas holiday charm bracelet. Attach your rocking horse, wreath, snowflake, bell and tree charms and an antiqued S clasp with jumprings and you are ready to celebrate. Consider adding some Swarovski for extra sparkle and color, or keep it simply silvery. This bracelet will go with everything in your wardrobe.
7.5 Inches of silver color base metal chain
6 silver finish 16g open jumpring
1 antique silver color S hook clasp
1 antique silver color rocking horse charm
1 antique silver color wreath charm
1 antique silver color small snowflake charm
1 antique silver color bell charm
1 antique silver color tree charm
No longer available for purchase
Instructions
step 1
Arrange the five charms in the middle of the chain to layout where you will attach each charm. Open one jumpring and slide one charm on to the loop. Now use your pliers to attach the charm to the chain by closing the jumpring. Repeat this step for the other four charms.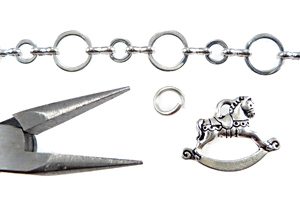 step 2
Attach the S hook clasp to the chain using a jumpring.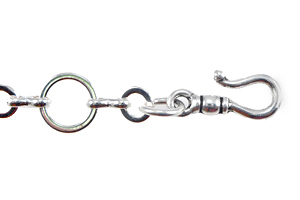 Materials List
| | |
| --- | --- |
| | 94-6148-12 lead free pewter 9 x 20mm hook clasp antique silver |
| | 01-0020-01 brass 8mm with 5mm I.D. - 16g open jumpring jumpring silver finish |
| | 94-2349-12 Metal Charms Christmas bells antique silver 16 x 16.5mm |
| | 94-2351-12 Metal Charms wreath antique silver 17 x 20mm |
| | 94-2353-12 Metal Charms Christmas tree antique silver 12 x 20mm |
| | 94-2356-12 Metal Charms rocking horse antique silver 16 x 22mm |
| | 94-2370-12 Metal Charms snowflake antique silver 20 x 24mm, 3/4" |
Recommended Tools
| | |
| --- | --- |
| | PL611 super fine side cutter 4.5 inch |
| | T009 economy round nose plier 4.5 inch black |
| | T010 chain nose plier 4.5 inch black |