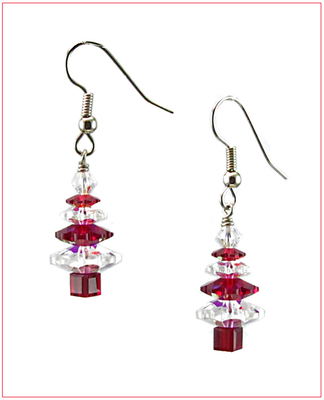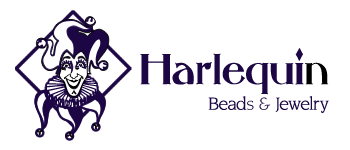 Christmas Spirit Tree Earrings
by Stacy Bierma
Swarovski deep red Siam and crystal Aurora Borealis beads pack a crystal punch in these holiday tree earrings. Just bursting full of Christmas spirit, these modern-day Christmas trees will give so much extra twinkle during the holiday season that even The Grinch will be grinning. The finished earrings measure 1 inch from the stainless steel earwires.
2 Swarovski 4mm Siam red cubes
2 Swarovski 12mm crystal AB daisies
2 Swarovski 10mm Siam red daisies
2 Swarovski 8mm crystal AB daisies
2 Swarovski 6mm Siam red daisies
2 Swarovski 4mm crystal AB bicones
2 base metal 2-inch medium nickel silver headpins
2 base metal French hook earwires with ball & coil
No longer available for purchase.
Instructions
step 1
Slide Swarovski beads one at a time on to a headpin in the following order: 4mm cube, 12mm daisy, 10mm daisy, 8mm daisy, 6mm daisy and 4mm bicone.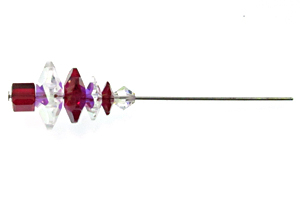 step 2
Create a simple wire twisted loop at the end of the headpin.
Watch our
wire twisted loop video
for a how-to demonstration by our beading expert.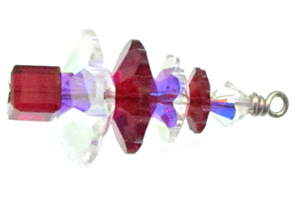 step 3
Open the French earwire loop to the side, slip the earring on and close the loop.
Repeat steps 1 - 3 for the second earring.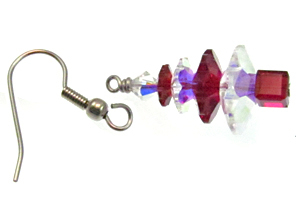 Materials List
| | |
| --- | --- |
| | 370012CRYSAB Swarovski Crystal Beads 12mm daisy (3700) crystal ab (clear) transparent iridescent |
| | 37008CRYSAB Swarovski Crystal Beads 8mm daisy (3700) crystal ab (clear) transparent iridescent |
| | 53284CRYSAB Swarovski Crystal Beads 4mm bicone 5328 crystal AB (aurore boreale) transparent iridescent |
| | 56014SIAM Swarovski Crystal Beads 4mm cube (5601) siam (deep red) transparent |
| | PK2002-IR1 base metal french hook with ball & coil earwire imitation rhodium |
Recommended Tools
| | |
| --- | --- |
| | PL611 super fine side cutter 4.5 inch |
| | T009 economy round nose plier 4.5 inch black |
| | T010 chain nose plier 4.5 inch black |