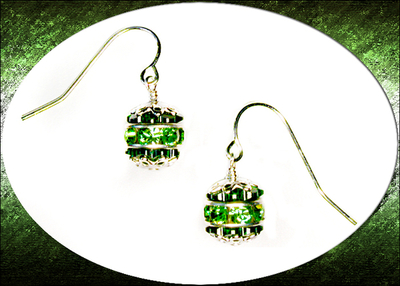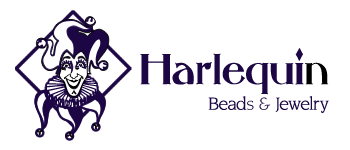 Crystal Ball Green Swarovski Earrings
by Michele Rose
It's easy to make our custom-designed Swarovski crystal ball earrings. This color version of our jewelry kit features sparkling fern green Swarovski crystal daisy beads and peridot green rhinestone rondells paired with sterling silver findings and earwires. These miniature ornament earrings are fun to wear during the holidays and year-round for a spark of elegance.
4 Swarovski 8mm fern green daisies
2 Swarovski 8mm peridot green rhinestone rondells
4 sterling silver 6.5mm flower bead caps
2 sterling silver 1.5 inch thin headpins
2 sterling silver shepherd hook earwires
No longer available for purchase.
Instructions
step 1
Slide components on to to your headpin in the following order: one bead cap, 8mm daisy, 8mm rhinestone rondell, 8mm daisy and one bead cap. Create a simple wire twisted loop at the top of your headpin.
Watch our wire twisted loop video for a how-to demonstration by our beading expert.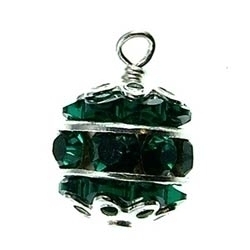 step 2
Open the shepherd hook loop to the side, slip the earring on and close the loop.
Repeat all steps for your second earring.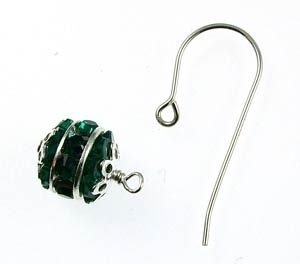 Materials List
| | |
| --- | --- |
| | 17758PE Swarovski Crystal Beads 8mm rhinestone rondell (1775) peridot (light green) sterling silver plate |
| | 37008FERN Swarovski Crystal Beads 8mm daisy (3700) fern green transparent |
| | 500-5377 sterling silver 1.5 inch thin, 24g headpin silver |
| | 502-0168 sterling silver 6.5mm flower bead cap silver |
Recommended Tools
| | |
| --- | --- |
| | PL611 super fine side cutter 4.5 inch |
| | T009 economy round nose plier 4.5 inch black |
| | T010 chain nose plier 4.5 inch black |