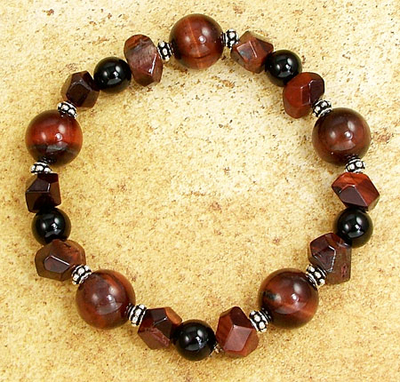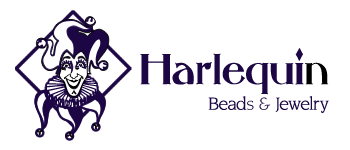 Chunky Red Tiger Eye Bracelet
by Michele Rose
This Red Tiger Eye stretchy bracelet is bold, beautiful and simple to string together. This claspless kit captures the trendy look of the chunky style bracelet and can be worn with a palette of colors. Two simple steps and your bracelet is complete.
5 Red tiger eye 12mm rounds
10 Red tiger eye 7x12mm faceted nuggets
5 Black onyx agate 8mm rounds
10 Antique silver 5mm beaded spacers
1 foot of 1mm stretch magic
No longer available for purchase.
Instructions
step 1
Tape one end of the stretchy cord, so your beads do not fall off the end. String one 8mm black onyx agate, one red tiger eye nugget, one spacer bead, one 12mm red tiger eye round, one spacer bead and one red tiger eye nugget. Repeat this bead sequence until you have used all of the beads.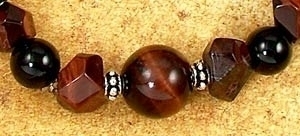 step 2
Tie a square knot and glue the knot with the clear nail polish. Remember, right over left, left over right, makes a knot both tidy and tight.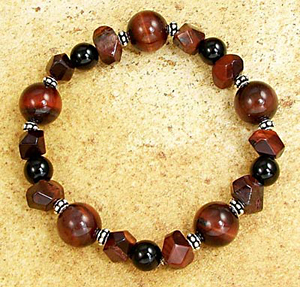 Materials List
| | |
| --- | --- |
| | 94-5582-12 Metal Beads 5mm daisy spacer antique silver lead free pewter |
| | SM10CL5 1mm round clear Stretch Magic |
Recommended Tools
| | |
| --- | --- |
| | SC4 chinese craft scissor 4 inch |